Dread Info
Unsure what kind of dreads you want? And what exactly is a DE anyway?! Everything you need to know about dreads is right here to help make your decision easier.
DEs and SEs
Double Ended Dreads (DEs for short), are folded over at the middle to give the appearance and coverage of two dreads without the weight. They are perfect for braiding into your own hair and for this reason most of my dreads are DEs - just incase you feel like dismantling those falls and installing them.
Single Ended Dreads (SEs for short) only have one dread hanging down with a loop at the top. Some people prefer this type of dread as they require no bands to attach them onto lace when making falls, and some people prefer them for installing too.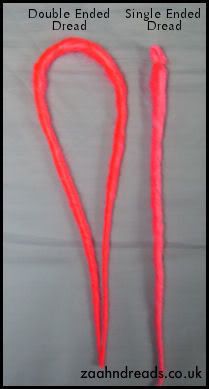 Dread Length and Thickness
Dreads can be made to almost any specification you wish, but standards lengths and widths are (aprox.) as follows:
Chin Length = 10-12"
Shoulder Length = 12-14"
Chest Length = 16-18"
Pencil Thick = 7mm
Sharpie Thick = 1cm
Dread Styles
Dreads come in many different styles to choose from. As standard in dread falls and kits you can choose from: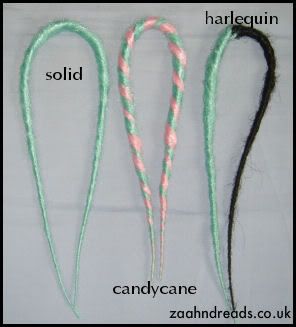 Candycanes can be two or more colours, please ask for details.
Special Request Dreads
Special request dreads cost a little bit extra and include:
Blended Dreads - These are dreads made from a blend of different colours to create a more subtle tone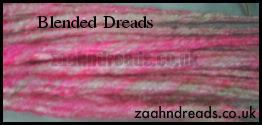 ---
Transitional Dreads - Dreads that start in one colour and end with the tip being another colour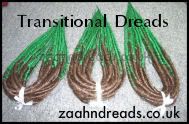 ---
Natural Style Dreads - Made from the same synthetic materials but resemble natural dreadlocks with tapered or blunt ends on request.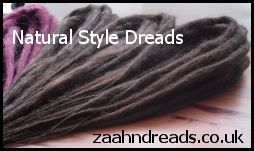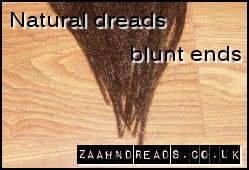 ---